Ductwork Repair & Inst
Duct Installation & Repair services
Poorly installed or corroded ductwork can account for up to 30 percent of your heating and cooling costs, costing hundreds if not thousands of dollars, depending on the size of your residence or building. But more than that, leaky ducts can contaminate your indoor air with mold, dust and toxins that pose a serious health hazard.
At A+ HORIZON SERVICES, we are a full-service ductwork company offering fabrication, design, installation and repair service at competitive rates. Our experience and relationships with manufacturers allow us to offer unbeatable prices on all parts and labor.
Duct Testing: Why Is It Important
The ducts that are part of central heating and cooling systems offer one of the best opportunities to increase your energy efficiency, increase your comfort, and manage your energy bills. Studies indicate that 10%-30% of the heated or cooled air is lost – along with the money spent to heat or cool that air – through leaky ducts. Energy loss is not the only concern, however. Duct systems can also involve the comfort of your family, employees, tenants, or customers, as well as your indoor air quality. Testing the ducts will locate leaks or damage and focus repair work in the right areas. A properly operating heating, ventilation, and air conditioning (HVAC) system will help reduce overall energy use – especially during hot summer days when air conditioners are working harder and putting a strain on the electric system. The end result is your system will deliver greater comfort and cleaner air to every room. Properly sized, installed, and sealed ductwork will make your heating and cooling systems significantly more efficient.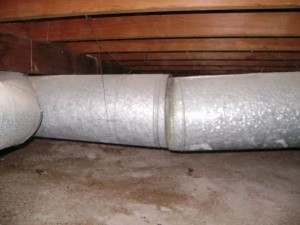 When you choose our company, you can always rest assured that:
· All our employees have been hand-picked to ensure the highest level of experience, competence and courtesy.
· We will never add any hidden or un-agreed upon charges – the initial quote will be the all-inclusive end price.
We are fully licensed, fully insured, and fully committed to completing all projects within your budget and schedule. So whether you need ductwork service or installation, count on A+ HORIZON SERVICES to meet your performance needs and stay within budget.
The average residential heating bill is $193, so 30% = $57.9
$57.9 x 12 months = $694.8 in SAVINGS every year!!!

Call Us Today: 1(800)727-7121